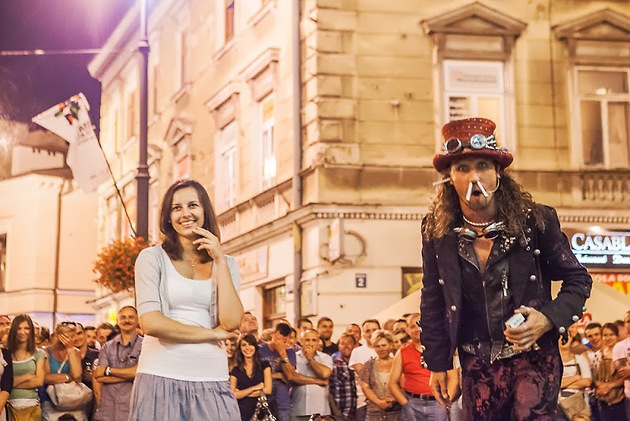 With more than 30 years of experience as a professional magician and a physical comedian, Magic Thor is one of the foremost entertainer in Sweden. His oneman show is a mixture of standup comedy, skilled juggling and spectacular magic tricks, where he juggles machetes and other dangerous objects down to harmless pingpongballs in his mouth. It´s a funny, wild and crazy show with a touch of burlesque. The pingpong number is a unique act that always draws both laughter and applause from the audience. Magic Thor has performed all over the world - Africa, Asia, Euroupe, Russia and USA. His act and personality, a charming charisma and his way to handle the audience is what makes him to a great entertainer with an international aproach.
Apart from performing on stage Magic Thor (Thorsten Andreassen) is working as a creative producer at the production company Funnybones Production.
Funnybones Production produce Stockholm Street Festival, an annual festival in the middle of Stockholm. Magic Thor is the Festival Director and presents some of the worlds best streetperformers during three days in July. Such as The English Gents, Space Cowboy, Alakazam, Charlie Caper, Abi Collins, Justin McGinley and Pedro Tochas to name a few since the festival started in 2010.
He was the President of Manegen - National Federation for contemporary circus, variety and streetperformance in Sweden, between 2009 and 2012. Today he is a board member of Manegen, with a target focus on street performance.
Magic Thor is working as a consultant for different companies within the entertainment industry, such as Shine Groupe, Meter Television, were he was co-creating all the magic acts and illusions for Team Halvarson/Michael Halvarson in the Swedish version of the Brittish BBC TV format "The Magicians". Aired autumn 2011 on Swedish Television, channel 1 as "Helt Magiskt"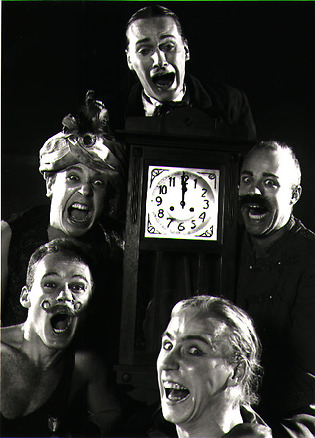 The Swedish Gycklargruppen 1987- 2007 (The Buffon Company)
Magic Thor (Thorsten Andreassen) is one of the founding member and frontman of the Swedish awardwinning company.
Gycklargruppen that was renovating the new circus in Scandinavia one quarter of century ago.
"Gycklargruppen has rapidly gained Stockholmers' hearts through their tempo-charged performances with breathtaking acrobatics and clever gags coupled with self-irony and warmth. They give the old vauduville tradition, new dimensions and offers generous audience into the ring.
DN "På Stans Kasperpris" 1990
(The Swedish paper Daily News)
Magic Thor started as a professional street performer in 1985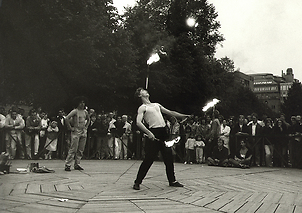 This is an early street show from 1985 - Together with Fredric Sanabria we worked under the name Balls On Fire